VPLS Essential Tips: 2018 Orange County Fair
OC Fair of Costa Mesa California 2018 Guide
Technical Flair of the 2018 OC Fair
Summer is in full swing with the Orange County Fair in town! Prepare to indulge in fun rides, carnival games, petting zoos, live music and of course, mouthwatering food and treats! Let's not forget a variety of hands-on activities and innovative showcases.
VPLS has crafted the perfect guide to satisfy your curiosity for science and tech at the OC Fair 2018.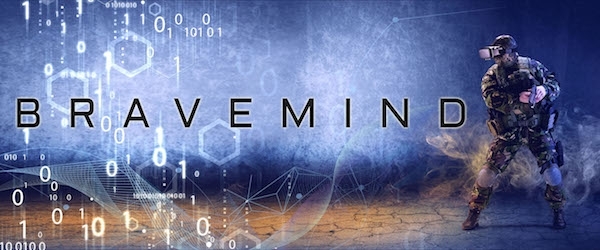 Heroes Hall: Bravemind Exhibit
Heroes Hall Bravemind Exhibit
Technology to discover at the OC Fair is the Bravemind Exhibit at Heroes Hall. Built by USC's Institute for Creative Technologies, Bravemind is a virtual reality experience that enhances pre-existing therapeutic techniques for post-traumatic stress. Individuals who are currently serving can also use this VR for resilience training before they are deployed.
The Bravemind exhibit will be held at Heroes Hall, a space dedicated to the veterans of Orange County. The VR segments of this first-hand exhibit consist of a virtual world of war along with other scenes designed to help veterans recover from PTSD. In addition to learning about the technical aspects behind Bravemind, visitors will also hear testimonies from those who were helped with the use of this technology, thus making it a valuable resource for helping military personnel and veterans.
Details:
Admission is free. Hours: 11 am – 5 pm, Wednesday through Sunday (closed Monday and Tuesday). Closed holidays.
Did you know? Admission to the OC Fair is free for military & veterans!
Check out OC Fair General Information (below) for details.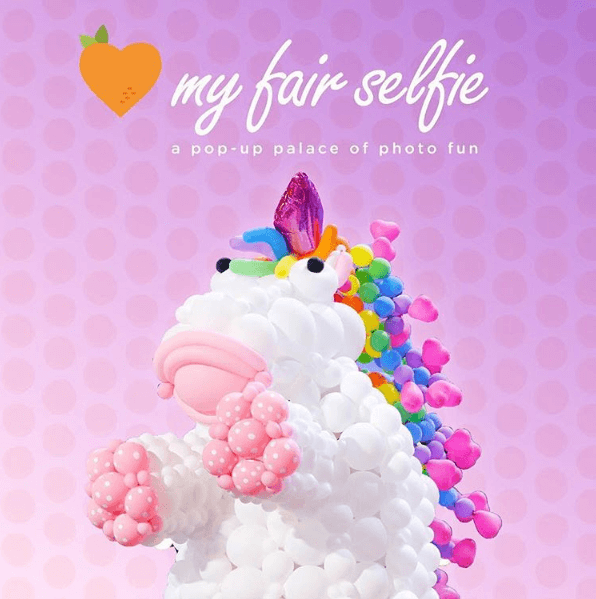 Is your selfie game on point? Score double the likes with OC Fair's newest exhibit, My Fair Selfie!
This must-see attraction features dozens of creative artwork to give your photos that extra fun and unique flair. And the best part? Visitors can meet Conrad the Unicorn! One of the OC Fair's most friendliest mascots, Conrad does his very best to bring smiles everywhere he goes. Can you blame him?
Pro Tip: Conrad loves popcorn! Tag and follow #myfairselfie for a taste of what you can discover at this year's OC Fair.
Details:
The exhibit opens July 20th.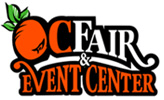 OC Fair General Information
OC Fair Hours:
Wednesday – Friday, 12 PM to Midnight
Saturday – Sunday, 11 AM to Midnight
Monday – Tuesday, Closed
Single-Day Admission Prices:
Wednesday – Friday
General Admission: $12, Senior: $7, Youth: $7, Children 5 and under: Free
Saturday – Sunday:
General Admission: $14, Senior: $7, Youth: $7, Children 5 and under: Free
Active Military & Veterans:
Receive FREE OC Fair Admission, as well as 50% off additional general admission tickets (up to six tickets).
Promotion is valid all 23 days of the OC Fair. Military ID required.
Visit the official OC Fair website for more details.
Parking:
General passenger car: $10, General buses and limos: $20
Parking is cash only.
For more information, be sure to visit the official site for the OC Fair 2018.
The OC Fair never fails to attract crowds of all shapes and forms. Whether you are there for the food, rides, games, music, or even technology – it is a feast for all your senses that will leave you completely satisfied.
If you want to keep up with the latest security trends and other IT related products and services, please visit the VPLS blog and stay current with the latest news!
Don't forget, VPLS offers AirWatch services and has four affordable enterprise mobility management suites that can help your company streamline your enterprise mobility needs!
Read More from this Author
If you enjoyed this article, you'll probably like: