VPLS offers world-class data centers, unmatched colocation solutions, a global network backbone, and the best team of certified technology experts in the industry today. From the cloud to the edge, for over 20 years, there has been no better choice than VPLS.
VPLS is your one-stop IT services provider, ready to take on challenges both big and small. We're a global team, with a global scale, and cutting-edge service solutions for ever-evolving needs. With expansive colocation and hosting facilities, a team of certified technology experts with decades of experience, and advanced network services to keep your data highly protected, we're able to provide tailored solutions for all types of businesses. We have 16 data centers worldwide, in the United States, Europe, and Asia. Customer service and client satisfaction are extremely important to us, and we work hard every day to bring value to our clients.
VPLS is proud to offer you the most secure, reliable data center solution in your country. With 16 international locations and 68,000 servers under management, VPLS has everything you need for all of your cloud hosting needs. We provide HIPAA-compliant colocation facilities, IDS and ISAE accredited security services, and SOC2 and PCI-DSSS compliance as well! Our network backbone boasts over 200 Gbps transit capacity, making us stand out as a thought leader in the space. VPLS is truly a one-stop-shop on the path to global connectivity with public clouds like Amazon, Azure, Google, and Oracle.
VPLS has been committed to technology for over 20 years. We offer a wide range of IT services that can help you manage your infrastructure and provide the best solutions possible, giving you an edge in today's world. VPLS offers expert advice on hardware and software selection as well as additional support with implementation, training, and 24/7 support. All of our solutions are focused on making sure customers get access to everything they need from one source. You don't have to go anywhere else or bounce between different companies addressing individual needs which may not be a great fit.
To learn more, call us at (888) 365-2656 or contact us here!
VPLS is a brand under its parent company, Evocative (EVODC, LLC).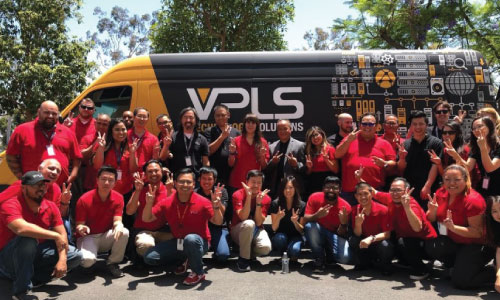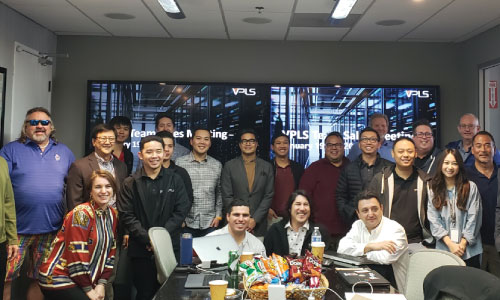 VPLS works with over 7,000 clients globally, providing a wide array of services including cloud storage, hosting, colocation, network services, managed services, and professional services. We are also a proud reseller that represents brands like Cisco, Dell, Extreme Networks, Fortinet, HPE, Palo Alto Networks, Ruckus, and Supermicro. VPLS works with businesses of all sizes, and all types of scalability needs. The goal is to always provide a plan for a solution that works for YOU, and execute that plan efficiently and with great value. There are no "one-size-fits-all" solutions here. We customize everything to ensure businesses get what they pay for, and build long-term relationships for any other needs that will come up in the future.
VPLS is proud to work with both startups and legacy enterprise corporations. We work in the telecom sector, the healthcare sector, the public sector, media, finance, and more! From Silicon Valley to Texas, Wall St. to Main St., Warsaw to Hong Kong, we have incredible clients and partners. There are virtually no industries in the market today that we can't help. Technology moves fast, which means solutions for technology management need to move faster. At VPLS, we always strive to stay ahead of the curve. You can rest assured that you have the best in the business working for your team when you work with VPLS. That is our commitment to you.
To learn more about our services, or to schedule a discovery call and speak with our sales team, call us at (888) 365-2656 or contact us here!
When you partner with VPLS, you get our years of industry experience and accolades
VPLS consistently ranks as a top Service Provider and Managed Service Provider among our competitors in industry publications such as CRN, Channel Futures, and more.
CRN Solution Provider 500
2021  |  2020  |  2019
CRN Fast Growth 150
2021  |  2020  |  2018  |  2016
CRN MSP 500: Elite 150
2021  |  2020  |  2019  |  2018  |  2017  |  2016
Channel Futures NextGen 101
2020
Channel Futures MSP 501
2019
San Francisco Business Times
Fastest-Growing Private Companies
2020  |  2019
CRN Tech Elite 250
2018
CRN Next-Gen 250 Solutions Provider
2018  |  2017
Inc. 5000 Fastest-Growing Private Companies
2021  |  2020
Inc. 5000 Regionals: California
2021
Orange County Register's Top Workplaces
2019
Orange County Business Journal Fastest-Growing Private Companies
2017
Hawaii Business Magazine: Best Places to Work in Hawaii
2021
Silicon Valley Business Journal Fastest-Growing Private Companies
2021