November and December 2018 Recap Blog
November and December 2018 Recap Blog
During the months of November and December of this past year, VPLS had a plethora of reasons to celebrate; multiple 2018 Employees of the Month and Employees of the Year winners; the surpassing of both their donation goals for their Movember campaign in November and Shoes That Fit campaign in December; the completion of their bi-annual DRaaS testing by the engineering team; and finally, successful catered events and luncheons that were hosted by their very own Sales and Marketing team. These eventful final months at VPLS were a fitting way to end to such a fulfilling year for the team! As usual, VPLS invites their readers to join them as they reflect on moments that made 2018 so special to them…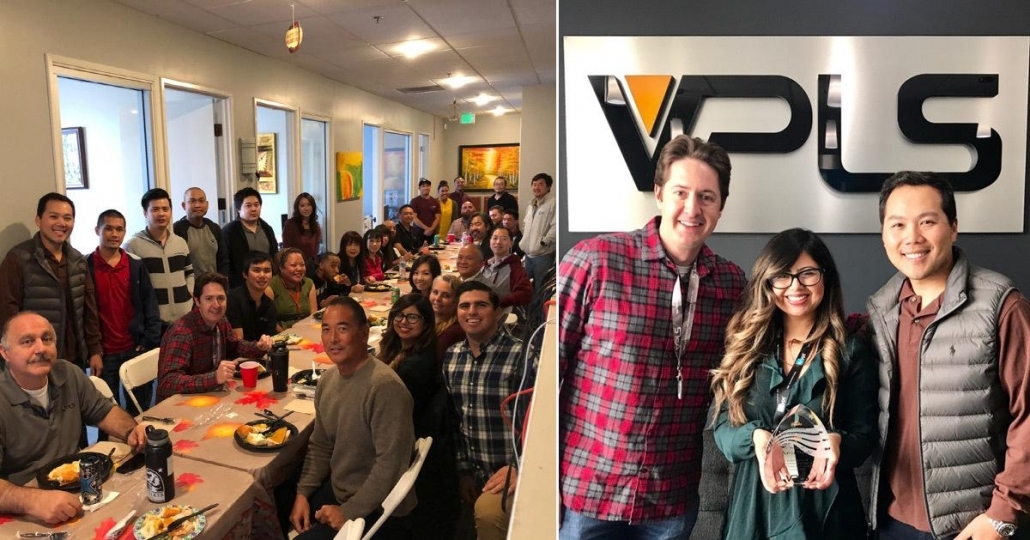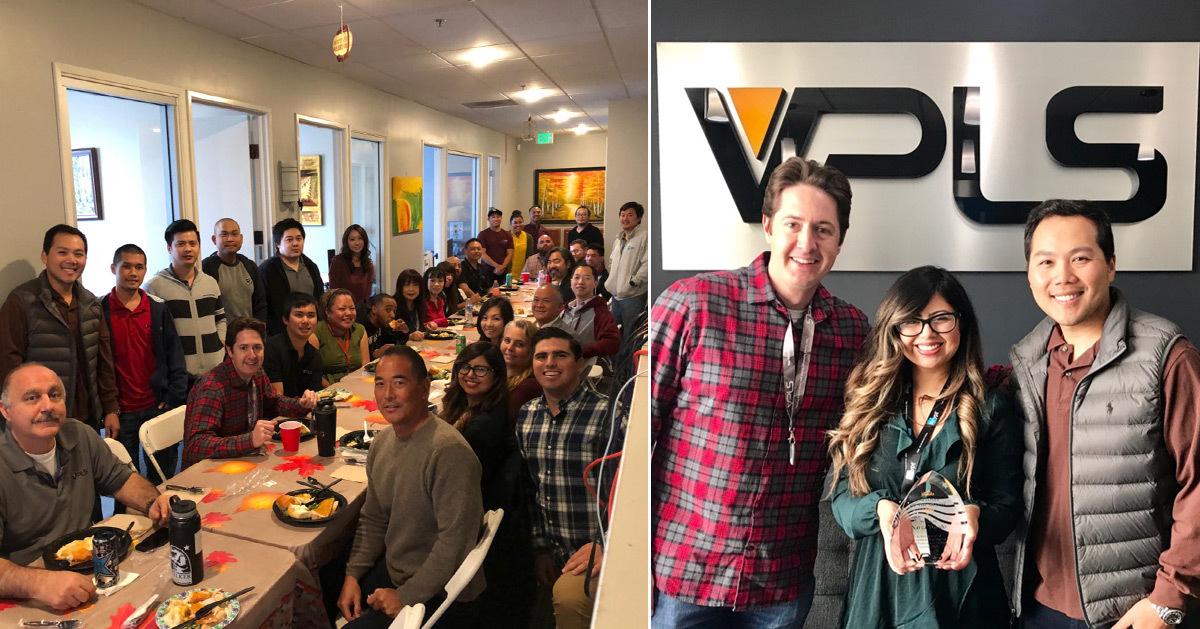 VPLS was Thankful for Team Players: Employee of the Month October 2018!
This past November, VPLS Solutions Marketing Manager Nayra Toledo was named October 2018's Employee of the Month for her exceptional contributions. On a daily basis, Nayra spearheads of all marketing matters with utmost efficiency and professionalism. She is a mastermind when it comes to throwing and hosting company events and excels in making them memorable for all who attend. She has an eye for detail and a knack for budgeting which makes her a winning combination for the VPLS team all year-round! Congratulations on your achievement, Nayra! The VPLS team appreciates your undeniable expertise in the marketing department!
VPLS was Thankful for Good Causes: VPLS' Company Movember Block Party Fundraiser!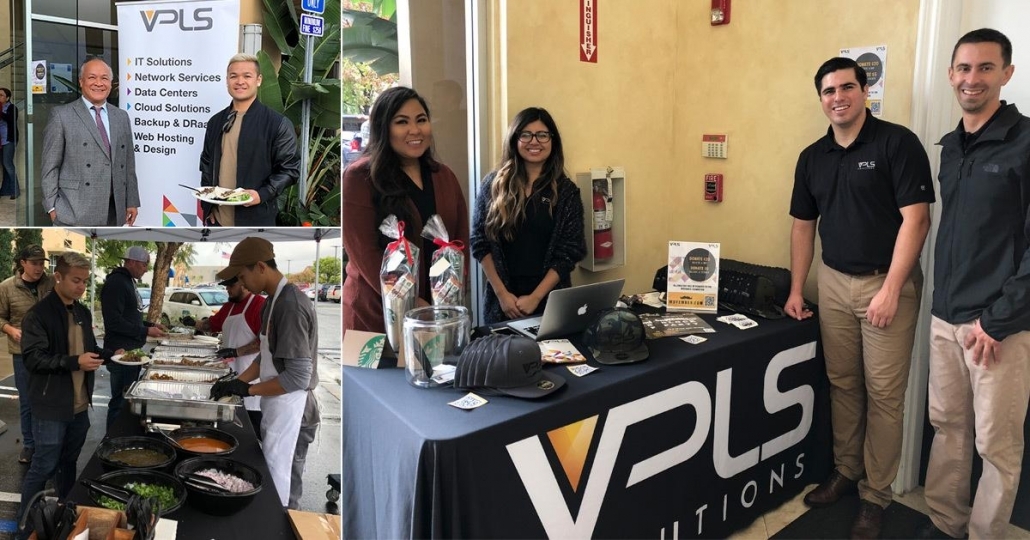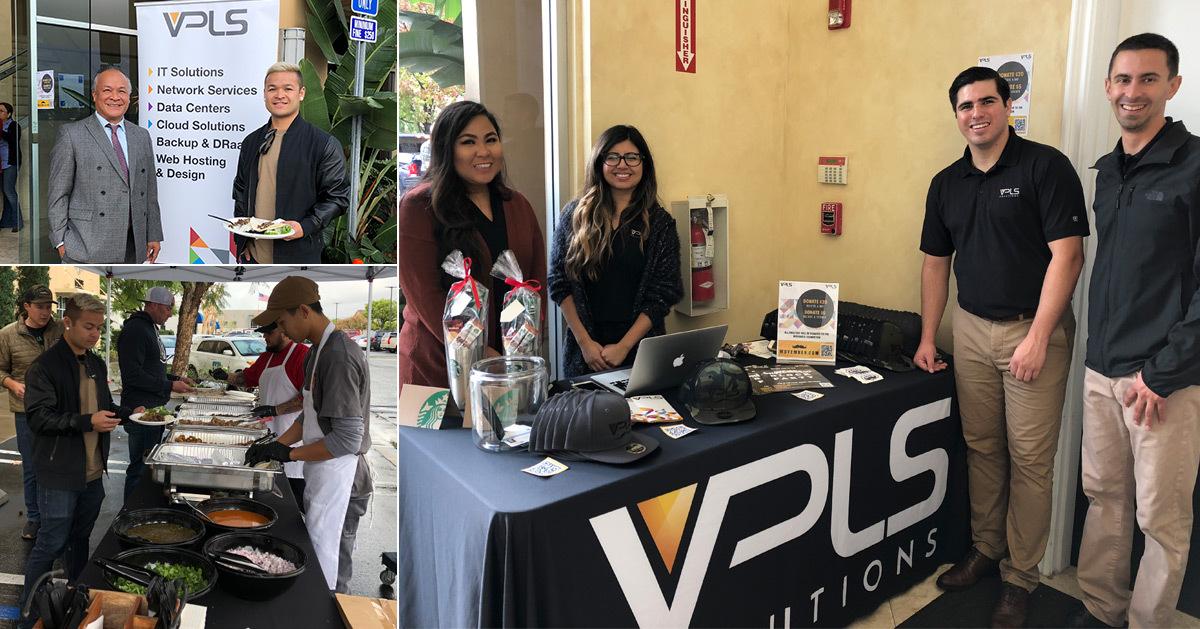 When VPLS heard about the Movember campaign taking place this past November, they were quick to find a way to participate. To raise awareness as well as funds to support this pro men's health campaign, the team's marketing department hosted a Movember Block Party at the VPLS headquarters in Orange, California. There, neighboring guests and companies were treated to made-to-order tacos, and all who made donations toward the cause received a stylish VPLS trucker hat as a token of appreciation. Combined with the overall monthly social media marketing effort promoting the cause, over a thousand dollars were raised toward the company's Movember campaign! The VPLS team blown away by such generosity and was truly grateful to support such a worthy cause!
VPLS was Thankful for Successful Executions: VPLS Completes DraaS Testing for Clients!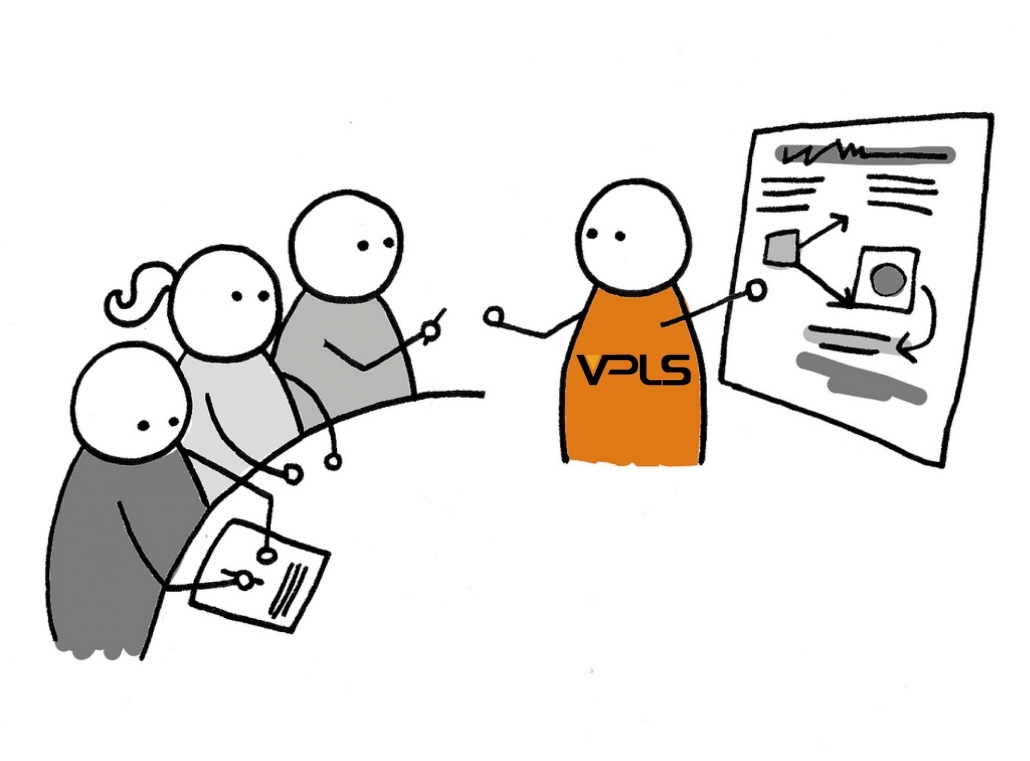 At VPLS, providing excellent customer care to each of their client is the main priority on a day to day basis, so when it was time for their clients' second Disaster Recovery as a Service (DRaaS) test of the year (which occurred in November), the VPLS team was ready to take action. DRaaS testing requires long hours to execute with meticulous scheduling, constant communicating, and precise calculations all having to be in-sync for it to end well. The goal of DRaaS testing is to ensure that the specific tech environment will be able to survive any disaster scenario that may occur. This is determined through a couple of steps; first, the VPLS team has to verify that the customer's data is current and operational. Once verified, VPLS would spin up and down the Disaster Recovery (DR) environment and replicate the data to ensure that the data is still usable and accessible. This testing occurs a twice a year, and, if it is not performed properly, could lead to missing servers resulting in data corruption and loss. But, of course being the highly-skilled professionals that the VPLS team strive to be, they were able to successfully execute this complex DRaaS testing without any setbacks, reassuring their customers that they are in good hands with VPLS being their trusted IT service provider.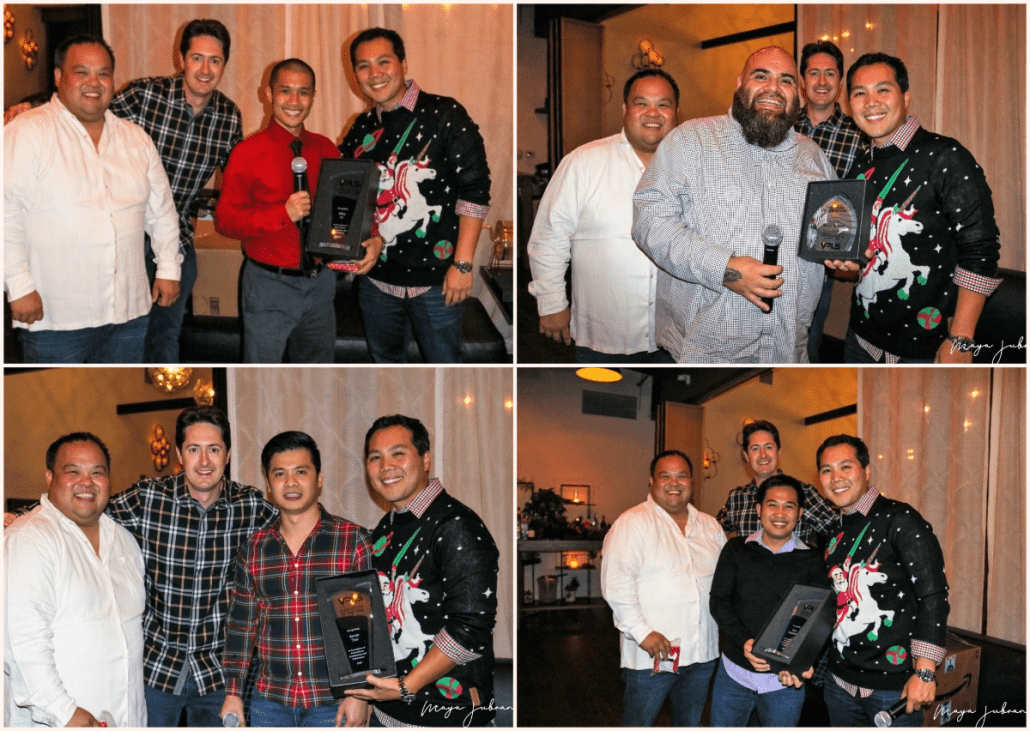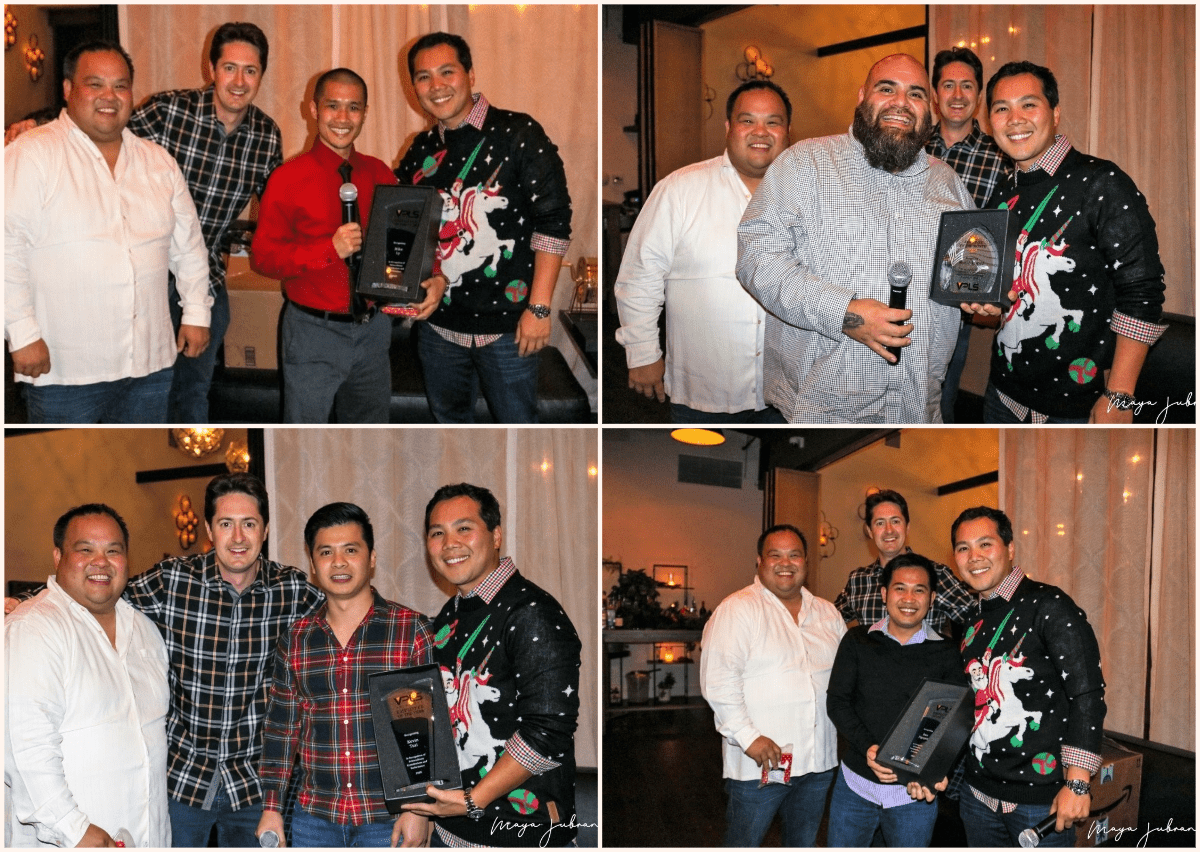 VPLS Recognized Stellar Performances: Employee of the Month plus Employees of the Year!
At the annual holiday party this past month, VPLS named Help Desk team member Mario Lopez as November 2018 Employee of the Month winner! Mario is the force that drives the VPLS Help Desk team and with his pleasant can-do attitude, Mario always completes urgent assignments in a very timely manner. Mario possesses the skills to properly execute his job and a heart to always help out; he is no doubt a key player at the VPLS company!
In addition to announcing the Novmeber's Employee of the Month at the holiday party, three team members were also named as winners for 2018 Employees of the Year: VPLS General Manager, Mike Ly, VPLS Network Engineer Bao Nguyen and VPLS Solutions Sales Operations Analyst Kevin Tsai! These fine employees were chosen due to their extraordinary commitment and contributions throughout 2018: Mike is a reliable and encouraging office manager who never fails to support his team members, regardless of his workload; Bao has always been ready to answer any call or schedule meetings at every hour of the day and he goes to great lengths to ensure that his team is set up for success—even when he's out of office; and Kevin seamlessly filled in important roles within a small time frame and is known to always puts the needs of his team members ahead of his own to maintain the momentum of his team.
A huge congratulations to all award recipients! Thank you for playing a tremendous role in helping the company hit its goals in 2018!
VPLS Spreads Holiday Cheer: The Surpassing of Company Donation Goal for Shoes That Fit!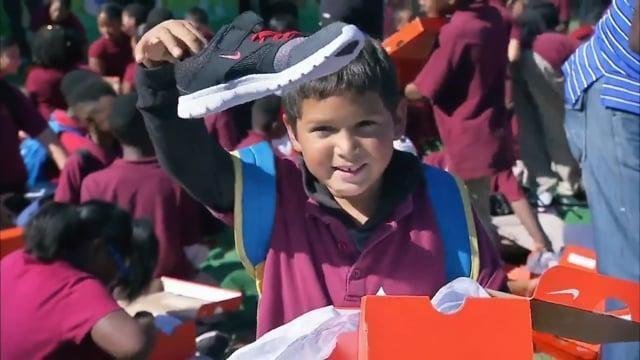 In keeping with the spirit of giving during the holiday season, the VPLS team set out to meet a goal of 100 pairs of shoe donations to help support the Shoes That Fit campaign, an organization that gives pairs of shoes to kids in need. With the combined effort of the entire team, VPLS was able to beat the 100 pair goal and donated an additional 24 pairs of shoes! VPLS handpicked Shoes That Fit as their annual fundraiser this year after working closely with El Segundo Unified School District and seeing the need in providing proper footwear for kids in nearby communities. The VPLS team is beyond thrilled that they were able to partake on a campaign that truly defines the season of giving back to families in need.
VPLS Delights and Enlightens: Lunch and Learn with StorageCraft!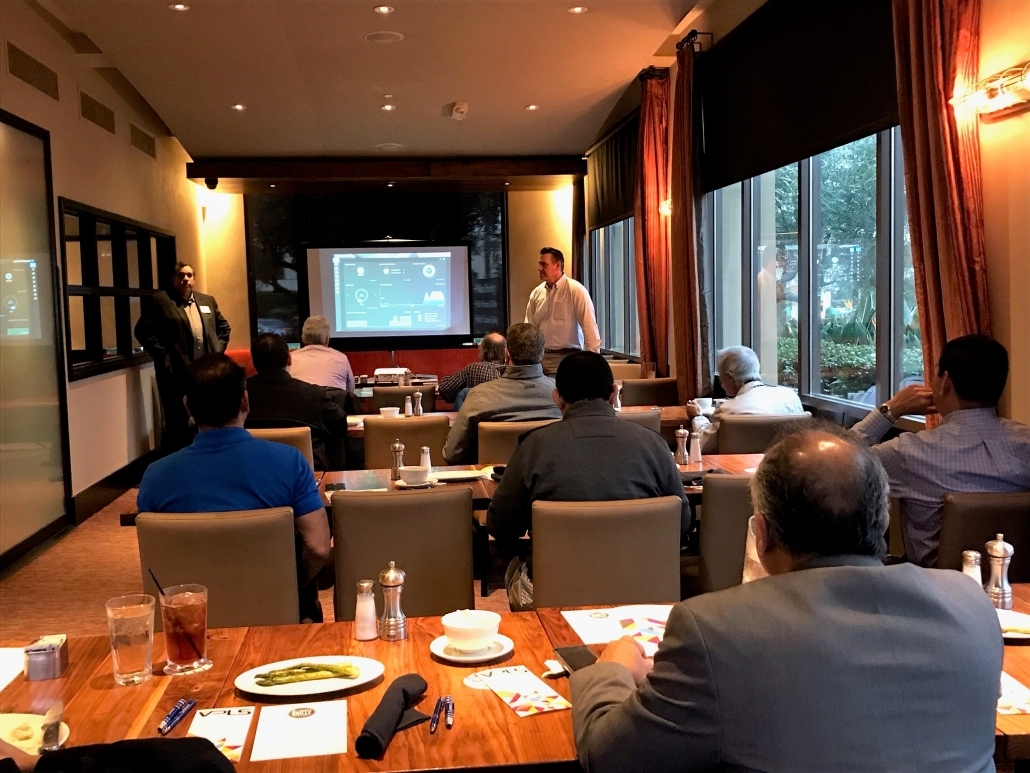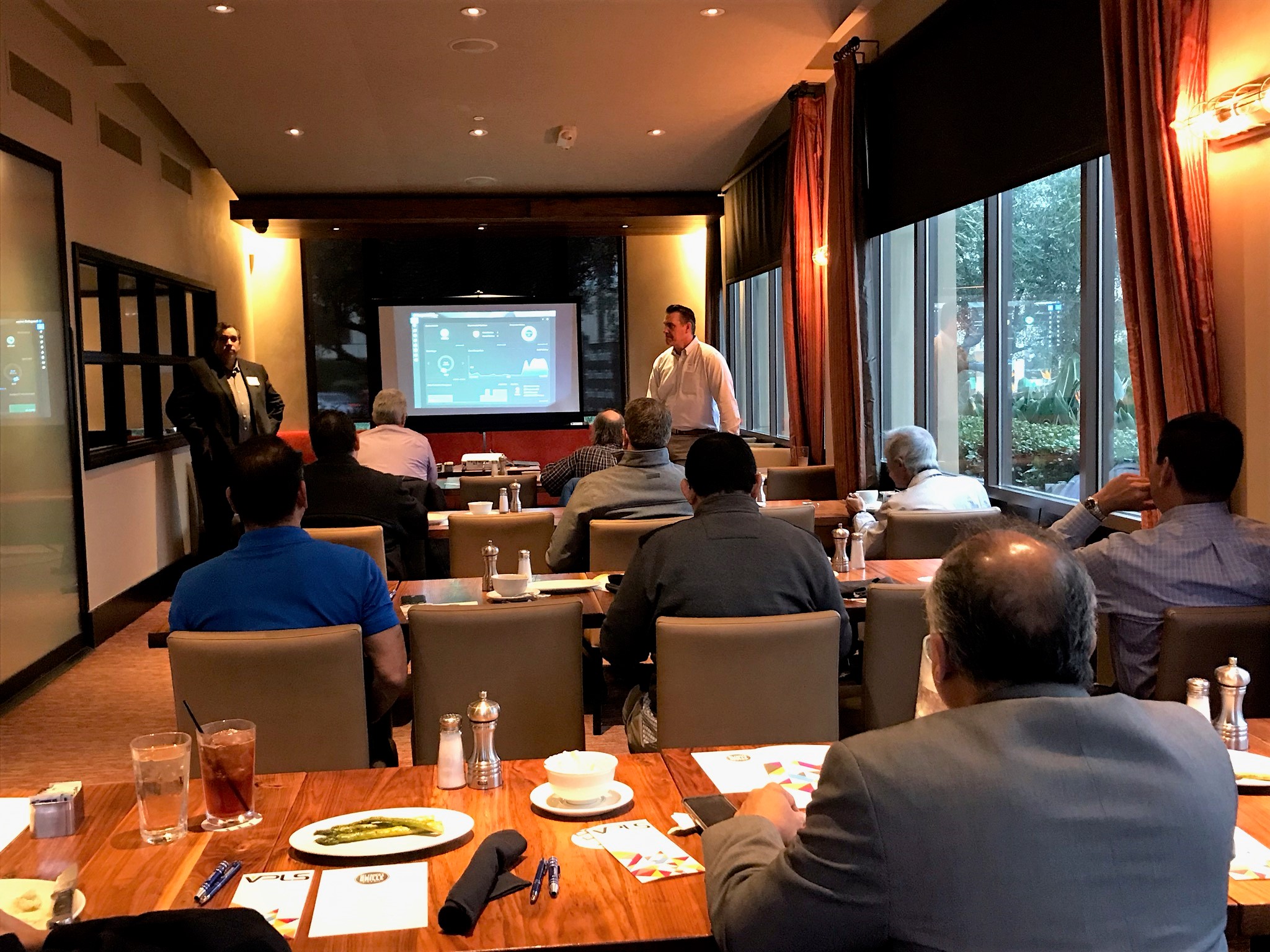 This past December, VPLS hosted a lunch and learn event with partners StorageCraft to demonstrate their new data protection platform, ShadowXafe, at Del Frisco's Grill in Irvine, CA. ShadowXafe, the featured product of the event, is a solution designed to monitor and protect data and leverages a user's converged backup turnkey solution. The engaging live demonstration of this product was presented by StorageCraft's Lawrence Segovia and Matt Urmston, who expertly walked-through the how-to process with attendees as well as addressed any concern they had. Even though the lunch and learn event took place on the rainiest day of the year, the seats were filled with eager prospects for VPLS. The positive reception of this event helped brightened up the gloomy weather, leaving both partners satisfied and optimistic.
*Bonus* Ain't No Party like a VPLS Party: VPLS Annual Company Holiday Party!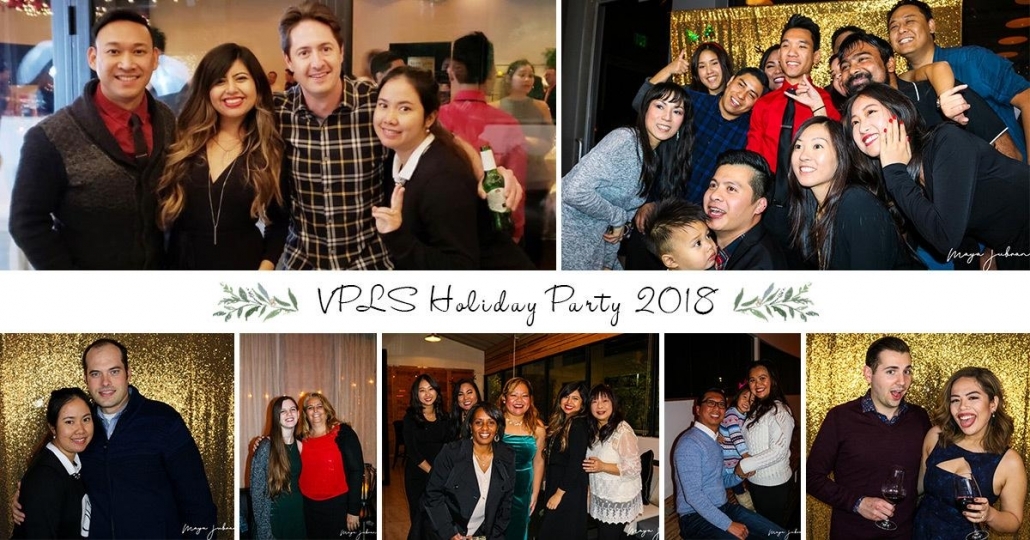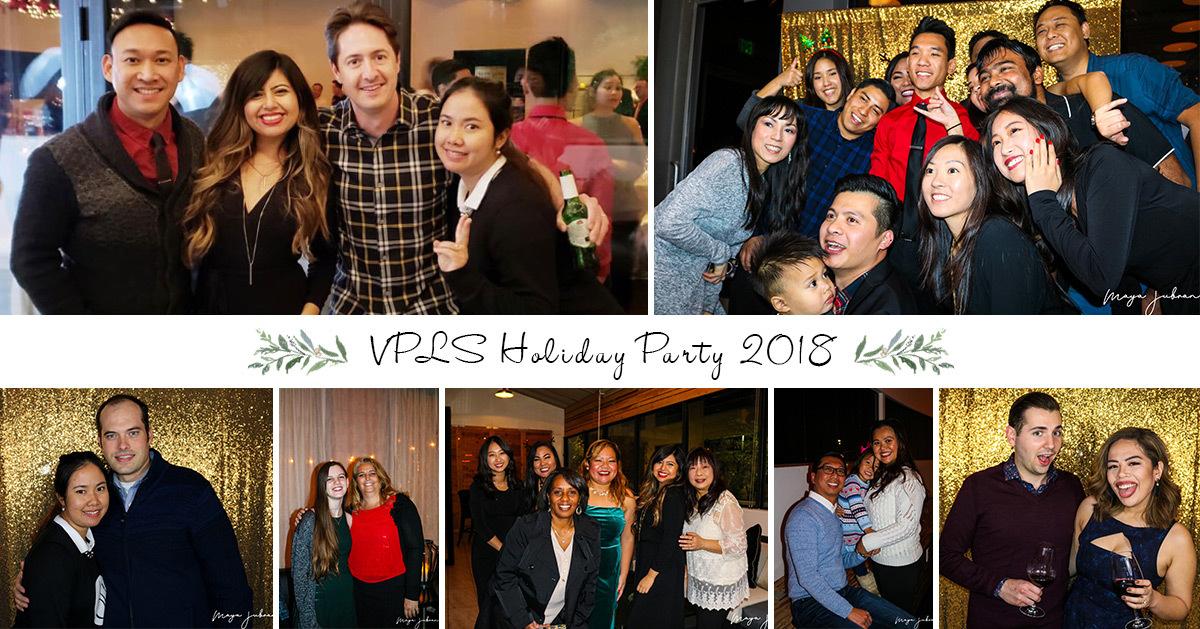 To end the year on a festive and jolly note, the VPLS team hosted their annual Holiday party at classy and elegant Twenty-Eight restaurant in Irvine, CA. Employees and their guests were treated to an upscale meal, festive photo booth, and a company raffle with top-notch prizes. Everyone left the party with something to bring home and there was no shortage of smiles and laughter that evening. During dinner, it was undeniable to all that VPLS was not just another company to work for, but is also a tight-knit family who likes to have fun together as well.
VPLS Orange County and Los Angeles County California
We hope that you enjoyed reading our company highlights for the last two months of 2018 . We will continue to share more of our favorite moments in the months to come, so please stay tuned!
Don't forget, VPLS can upgrade your business productivity and boost employee collaboration with our Office 365 Migration Services, so contact us today!
Read More from this Author
If you enjoyed this article, you'll probably like: