Mohamed Arab Joins VPLS as VP of Cloud and Managed Services
The 20-year industry veteran will lead our growing engineering and services delivery team.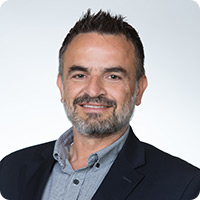 We are excited to announce that Mohamed Arab has joined VPLS in the role of Vice President of Cloud and Managed Services. In his new role, Mohamed will oversee the company's strategic direction, operational management, and technical product innovation.
Prior to joining VPLS, Mohamed served as the Vice President of Technology at Hivelocity Hosting, a provider of cloud hosting, bare metal, and colocation services. During his tenure there, he grew the company's West Coast business by fourfold. He was also similarly instrumental as the CTO at Rack Alley, a company which he founded, grew, and eventually divested in 2017. Mohamed brings decades of experience in the area of internet technologies, specifically design, security, support, and sales.
"I am thrilled at the opportunity to join the team," said Mohamed Arab. "Having worked in the tech industry for more than 20 years, I've enjoyed tackling challenges that clients faced when it came to their IT projects. I look forward to working with my new team and delivering cutting-edge solutions and services to our clients as well as contributing to VPLS's rapid growth."
Read More from this Author
If you enjoyed this article, you'll probably like: