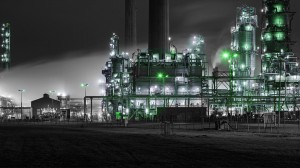 It was a huge victory for many service providers when Veeam Backup and Replication included support for VMware vCloud Director back at the release of the v7.  This was due to the fact that providers could finally properly protect native vCloud components such as Organizations and vApps as opposed to only utilizing underlying vSphere level operations that could not save or restore any information concerning vCloud constructs.  Additionally, service providers with in-house developments were now able to input these capabilities into their own automated procedures and portals thanks to its complete support for RESTful API.
Veeam Availability Suite 9.5. improves upon the drawbacks experienced by service providers and customers with the current version. As of now, the only method to be authenticated into the portal is by using Windows credentials.  Adding onto this setback, only restore operations are supported resulting in  customers having to depend on their service providers to either having to configure and maintain backups for them or develop custom procedures as a way to leverage Veeam Powershell or RESTful API.  
Veeam Availability Suite 9.5. promises to offer solutions to these issues.  First, Veeam customers will now be authorized to log into Enterprise Manager by Veeam leveraging the native vCloud Director authentication technology. Also with Veeam's capability to identify the vCloud resources and its automatic filtering,  regulating the visibility of components will be made possible .  This feature will also ensure that the vCloud Director will have the ability to see and manage all aspects of the suite.  This major improvement towards user operations will make it so that it  will only have to be configured once by the customer in vCloud Director and any change such as a new password or a disabled operation will immediately be reflected in Veeam Enterprise Manager.  
Next, Veeam Availability Suite 9.5. will automatically populate all advanced job parameters from the assigned template so that customers will not have to learn every single backup mode and or advanced job setting.   Customers will also be  able to create new backup jobs by specifying which VMs to backup along with being able to set up necessary parameters like retention and notifications. This feature will make it much more manageable for service providers as well. Service providers will be able to limit  or restrict their customer's ability to schedule jobs to run manually or by using a script.  Service providers will also still have control over the backup destination (all customer's quota).
Finally, Veeam Availability Suite 9.5. has upped the security factor by allowing customers to input the guest OS credentials required for application-aware processing directly into the Veeam job they create.  Customers will no longer have to go through their service provider as was required before the self-service portal was available.  Both Veeam service providers and customers can have peace of mind knowing that no credential can be misused by the service provider staff.  Additionally, restores will be streamlined much further thanks to the security properties of native vCloud authentication combined with the security of guest credentials.  Customers will have access to a list of protected VMs which will then enable them to quickly restore the entire VM. This includes having the capability of restoring only the damaged blocks of the virtual disk as well.    
All in all, Veaam Availability Suite 9.5. will be an excellent asset to any service provider and or customer with its improved capabilities that will inevitably result in increased productivity and efficiency all the while maintaining its integrity.