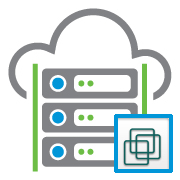 BARE METAL SERVERS FROM KRYPT
If you have a growing business and are currently using a shared hosting service, you may be encountering some growing pains. You may have already moved from one server to another and have found how inconvenient and expensive it is. When you share server space, then moving to new server space will be a common occurrence, costly in both time and money.
What can help you and your business is a server that can grow with your business—a serve space that's all your own: a bare metal server from VPLS hosting brand Krypt. Since 1998, we have been using Krypt bare metal servers for our customers. These servers are the basis of our Infrastructure-as-a-Service (IaaS) platform.
The difference between shared servers and bare metal servers is significant. In the long run, instead of moving from server to server as your business needs grow, your business can remain stable with a bare metal server. It may be more economical in the beginning to use a shared server, but over time, investing in a bare metal server will prove to be a cost-effective investment. By having a dedicated server for your business, you don't ever have to worry about running out of room. A bare metal server provides the flexibility and scalability that your expanding business needs.
Improved Reliability
With your own dedicated bare metal server, you can rest assured that your website will stay online, even with heavy internet traffic. You won't have to deal with the lost time and money that comes from your business website or server crashing. Additionally, you don't have to be concerned about server space or exceeding bandwidth with your own bare metal server from Krypt. You can easily upload high-resolution photos and videos without having any downtime for your website. No matter the size of the traffic or your files, you can rely on your dedicated server working for your 24/7/365.
Stronger Security
If you're looking for enhanced security features for your server, then the bare metal can meet and exceed your expectations. You'll be able to encrypt your server, boosting security for your website and files. On a shared server, typically you are assigned only one IP address, leaving the server more prone to cyberattacks. Unlike other providers who offer shared VLAN, which allows for duplicate IP addresses, causing unwanted downtime and other conflicts, a bare metal server from Krypt will be on a private VLAN. This means that your traffic is safely separate. Additionally, Krypt provides a variety of software and hardware-based firewall solutions plus DDoS mitigation services which provide extra layers of protection.
Additional Services for Your Bare Metal Server
Krypt offers a variety of additional services including:
Complete Root Access—Install any application that you desire.

A Wide Variety of Processors—Whether you're looking for low-power or high speed, Krypt has the perfect processor for your server that fits both your business and budgetary needs.

IPMI Capabilities—Whether you need to reboot or reformat your server, you can securely access it from an administration console.

My.Krypt's Full Visibility of Your Server—If you need to look at your bandwidth or other server settings, My.Krypt gives your full visibility. Krypt also offers 5-star technical support.
With all these features and more, your business server needs can all be met through VPLS hosting brand Krypt. To learn more about how we can provide better stability, flexibility, and security for your server, contact us today.