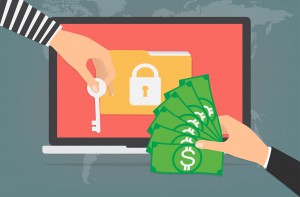 Year after year, malware attacks have been increasingly on the rise in frequency and intensity targeting those in the banking, financial services, healthcare, legal and governmental sectors. In fact, according to Kaspersky Laboratory, a source specializing in tracking malware of all types, the first quarter of 2016 had an increase of 30 percent of attempted ransomware attacks from the previous quarter with 14% of it coming from about 29,000 new ransomware modifications.  On top of that, "93 percent of phishing attacks come loaded with ransomware payloads."
Sadly, once your law firm or business has been afflicted with ransomware, there is nothing you can really do about it except to repair the damages.  Decrypting your files has proven not to be effective since the malware infection cannot be completely removed.  
Additionally, the FBI does not recommend paying the ransom in ransomware attacks. This is due to the fact that there is no guarantee of the data being rightfully returned to the owner even after the ransom is paid.  Also, this may cause cyber criminals to continue to victimize organizations since they are benefiting the most from this illegal activity by obtaining their victim's money along with their banking information too.
Unfortunately, there is no sure way to prevent malware attacks, but you can stop this malware from succeeding by furthering yours and your employees' knowledge on security education by acknowledging the following:
Password policies should include a provision that forces a password change every few months.

Spoofing Users mean that any conversation you may have about personal information over the internet can be fair game to cyber hackers.

Advanced Persistent Threats can come in different forms to attempt to compromise data.  Some of these viruses can sit on your computer or server silently collecting your data for months.