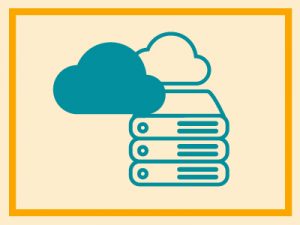 TAKE YOUR BUSINESS TO THE CLOUD!
Cloud computing has become an essential need for businesses as a way to store and process data. Typically, cloud computing services are privately owned, on-premises, third-party, or public. But hybrid cloud computing uses a mix of all of these varieties. Using a hybrid cloud from VPLS on the VMare platform can provide business some additional agility and room for growth and adjustments as business needs and demands fluctuate.
Specifically, for more sensitive data needs, a business can use on-premises, private cloud services. For less critical services, third-party or public cloud providers can be used. If you're looking to boost your business's efficiency and meet your customers' needs while keeping your data secure and compliant, and all at an affordable price, the VPLS VMware hybrid cloud services can help take your business to the next level.
The VPLS Hybrid Cloud Can Scale with Your Business
Because a hybrid cloud uses more than one kind of cloud service, as your business grows, so can the VPLS Hybrid Cloud. You won't have to invest in upgrades with on-premises infrastructure. Instead, you can easily either upgrade your virtual machine or you can increase your subscription package.
The VPLS Hybrid Cloud Can Securely Backup Your Data
When you use the VPLS Hybrid Cloud, no matter where your data is residing—on a third-party, public, or private cloud—VPLS ensures that your data will be safe through one of our data centers. You won't have to worry about outages, weather disturbances, or other unexpected occurrences—VPLS can assure you your peace of mind.
The VPLS Hybrid Cloud and the vCloud Connector
If you are already using VMware vSphere services, the vCloud connector can connect you to the VPLS Hybrid Cloud. You can move your workloads with ease using the VMware vSphere client. Your business's private cloud can be accessed by the Hybrid Cloud through secure IPsec VPN tunnels. In this way, the VPLS Hybrid Cloud is an extension of your data center. Depending on your business needs, you can use the Hybrid Cloud via a pay-per-use model or purchase a subscription package.
The VPLS Hybrid Cloud Can Provide Expert Security and Compliance
Within the VMare vSphere, businesses can use the vCloud Connector plugin for vSphere to easily and securely connect them to the both private and public clouds. On private clouds, sensitive and critical data can be stored while being able to share pertinent data on the hybrid cloud at a user's discretion.
The VPLS Hybrid Cloud Extends Your Own Data Centers
If you already have existing cloud computing services, whether public or private, the VPLS Hybrid Cloud seamlessly creates a secure cloud environment for your business's data, all without needing to use physical servers and all within one environment. You can easily switch your workloads from on-premises to off-premises use, especially when business demands increase—you can use public cloud computing services.
AS a VMware Cloud Hosting service provider, VPLS wants to maximize your business data needs. To learn more about how we can help, contact us today to schedule a demonstration from VPLS cloud specialist.