Backup for what's next with Veeam
We understand the criticality of the move to the cloud and how vital data is to our customers, their customers, and the world. Veeam's solutions backup, replicate, and enable cloud mobility for all organizations.
Veeam Availability Suite v10 delivers Availability for ALL workloads virtual, physical, and cloud from a single management console. Veeam helps organizations meet today's service-level and data center availability objectives for the growing enterprise.
Veeam Availability Suite is the premier solution providing the superior data protection capabilities of Veeam backup and replication paired with the advanced monitoring and reporting of Veeam ONE for holistic coverage of all workloads.
Want to learn more about the Veeam solutions that we offer? Schedule a free IT assessment with a VPLS expert!
Availability for Any App, Any Data, Across Any Cloud
Veeam Availability Suite combines powerful backup and replication tools with monitoring to give system administrators the tools they need in a simple to use interface. VPLS also provides offsite data backup and replication services powered by Veeam software.
Ganulated recovery, analytics and scalable architecture
100% tested, portable data format, and  "it just works"
Software-defined, hardware agnostic, and cloud ready
Discover the Veeam solution that fits your needs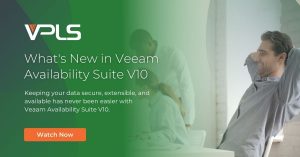 Video
Learn to back up your enterprise for what's next with new Veeam Availability Suite v10 features.
WATCH NOW »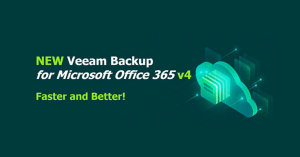 Free Trial
Veeam the #1 Backup and Recovery for Microsoft Office 365 Try Veeam and get total access, control and protection of your Office 365 data Protecting
WATCH NOW »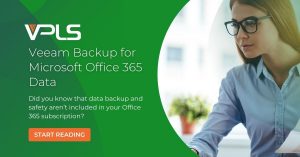 Video
Did you know that data backup and safety aren't included in your Office 365 subscription? Learn how Veeam Backup for M365 can address this gap.
WATCH NOW »