Enterprise Mobility Management
VPLS Enterprise Mobility Management: Manage Every Device and Application
The 21st-century workplace is not only built with brick and mortar. It requires hard working and happy employees to support and manage day-to-day operations. Enterprise Mobility Management (EMM) aims to increase productivity while also ensuring your employees feel their best, regardless of whether they are working from their office desk, sitting comfortably at home, or on the road. EMM allows employees to stay connected, 24/7!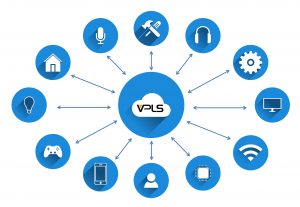 Enterprise mobility is primarily comprised of four areas:
Employees—in the office or telecommuting
Devices—smartphones, tablets, and laptop computers
Data—documents, presentations, data backups, etc.
Networking—Wireless networks, cloud computing, collaboration services, telephony
Greater Mobility, Same High-Security: Security risks can make a business more vulnerable and upend all the usefulness of a mobile workplace. It's one thing to have all of your equipment such as computers and phones in one physical place, where it's a lot less likely that someone will be able to steal items as well as access your company's data. But if you have mobile devices across town, across the country, or around the world, then it's much easier for not only smartphones or laptops to be lost or stolen, but for a security breach to happen.