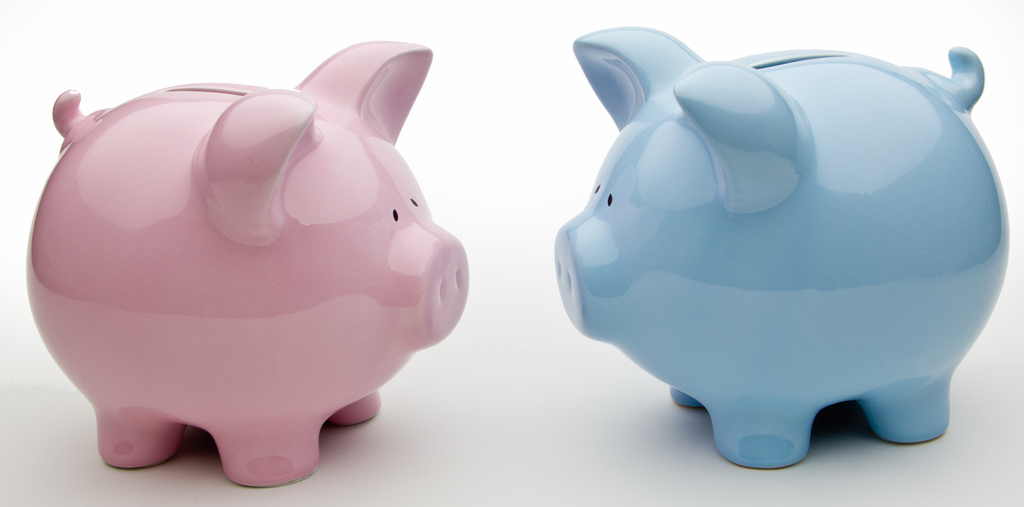 A CLOSER LOOK AT THE GENDER PAY GAP
The debate on gender pay gap has fueled many healthy conversations in organizations everywhere. And while a solution has yet to be discovered, that alone shouldn't hinder our ability to understand how and why the gender pay gap exists.
Join VPLS, as we brief you on the Top 3 Facts about the recent gender pay gap debate and the role it plays within the Tech industry.

NO MATTER HOW YOU SLICE IT, THE GENDER PAY GAP EXISTS
For young women entering the tech industry, the biggest obstacle to overcome isn't landing your first gig or juggling a busy workload; it's earning equal pay. Gender pay gaps exist and while many top tech companies are focused on closing this gap, it's not proving to be as easy a task.
What's not so black-and-white are the reasons why a gender pay gap exists, or solutions to the problem. Let's take a look at the most controversial aspects that plague the gender pay gap.
[av_dropcap2 color="default" custom_bg="#444444″]1[/av_dropcap2]
PERSONAL CHOICE OR VICTIM OF CIRCUMSTANCE?
We know differences between men and women exist and it far surpasses simple biology. In contrast to popular belief, the difference in pay is neither by choice or circumstance but rather a combination of these two.
Research indicates that on average, women are more likely than men to place their careers on hold for the sake of their family. In fact, women will consider a salary cut or lessen working hours to spend more time at home with her newborn or toddler.
Further research suggests this trend is one that passes from generation to generation. If a woman decides to spend more time at home than working on her profession, the likelihood of her daughter falling into the same situation increases.
However, a factor that is not by choice and additionally troublesome are the amount of opportunities available to women in high-level management roles. On average, men are 85 percent more likely to hold high-level management roles, such as VP or Executive, than a woman in the same phase of her career.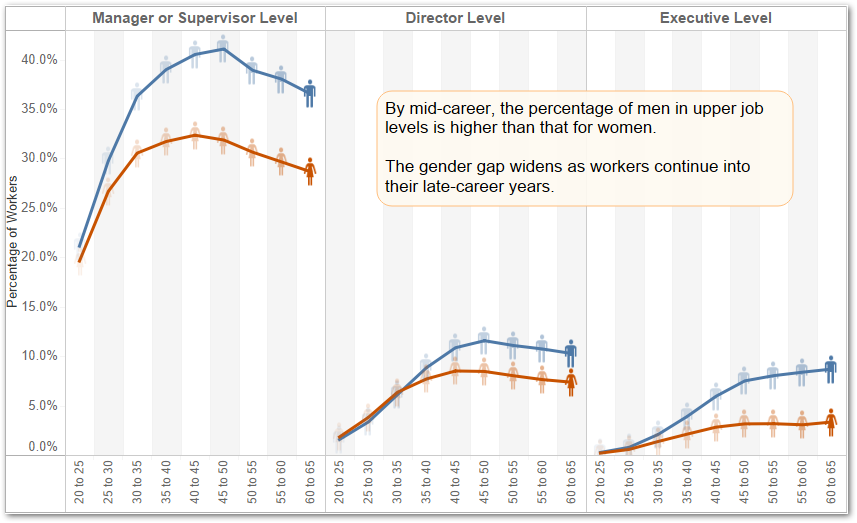 [av_dropcap2 color="default" custom_bg="#444444″]2[/av_dropcap2]
THE CHILD PENALTY
Parenthood often forces major changes to lifestyle and routine.  Yet, the birth of a child is yet another difference that impacts earnings between men and women.
The Child Penalty, or Motherhood Penalty was first coined by sociologists who studied the systemic disadvantages and differences between mothers and childless women. The study indicates that women with children tend to earn lower wages than women without children. Additionally, though men and women began with consistent earnings in their careers, the arrival of their first child heavily deviated this trend. Lastly, the study indicates that employers were less likely to hire new or prospective mothers.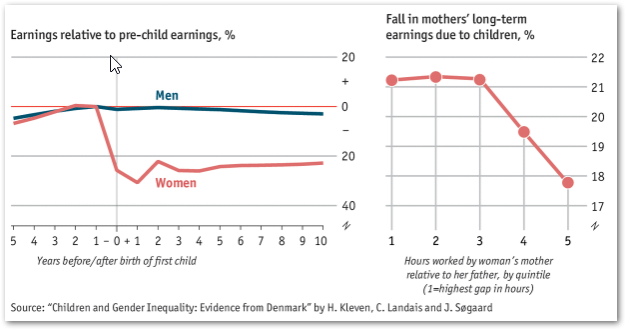 [av_dropcap2 color="default" custom_bg="#444444″]3[/av_dropcap2]
DOES BIOLOGY CONTRIBUTE TO THE GENDER PAY GAP?
James Damore was a Google engineer that wrote the memo called, Google's Ideological Echo Chamber, which ultimately leaked to the public. In the memo, Damore offers alternative views towards diversity in the workplace and contributing factors of the gender pay gap.
In short, Damore's views on diversity and the gender wage gap caused public outrage and it wasn't long before Google sent him packing. Whether or not Damore's point of view was right or wrong, the event played a substantial role in bringing the topic of diversity and the gender pay gap to center-stage.
Below are a snippets of Damore's memo and window into what he considers are important factors in this debate: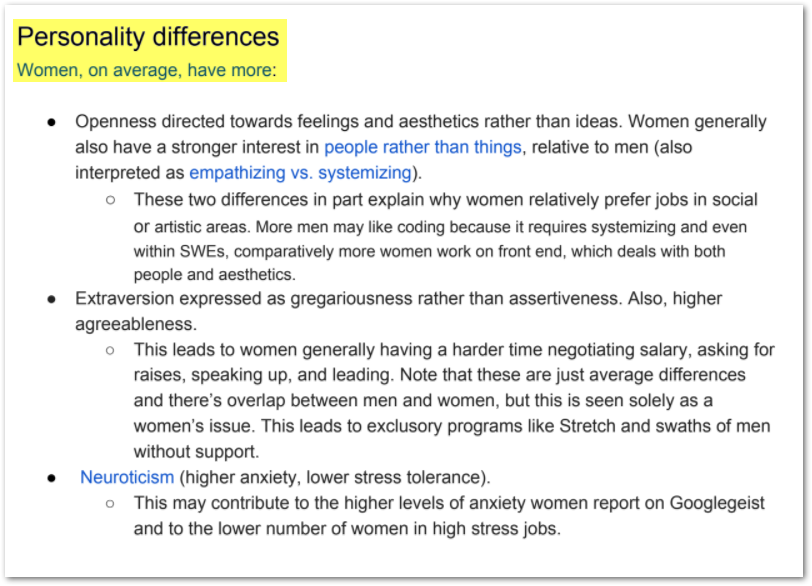 WHAT ARE PEOPLE DOING TO ADDRESS THE ISSUE?
No easy-fix solution exists but that doesn't mean we should stop having an open conversation on the matter.
Tech giants Google and Microsoft are actively working on closing the gender pay gap by evaluating salaries across the board. Additionally, companies such as Patagonia, now offer employees on-site childcare services "in order to support the women and help them get back into work, you also need to be just as strong on getting the fathers involved," says Chris Mason (Sr. Director of Talent).
Most recently, in an effort to battle against gender wage inquality, CEO of easyJet.com, Johan Lundgren will reduce his salary to match the salary of his predecessor, Carolyn McCall.
"I want that to apply to everybody at easyJet and to show my personal commitment I have asked the Board to reduce my pay to match that of Carolyn's when she was at easyJet."

– Johan Lundgren, CEO of easyJet.com
If you found this article interesting, don't forget to share with friends!
For more information, visit our blog and stay current with the latest news!