From Marine to SE: VPLS Welcomes Ali Hussain
Recently, the VPLS team has welcomed a new addition to the growing team. Senior Systems Engineer, Ali Hussain, joins VPLS after 8 dedicated years in the United States Marine Corps. In this blog, we had the privilege to sit down with a true American hero to further understand his transition from the military base to the VPLS headquarters.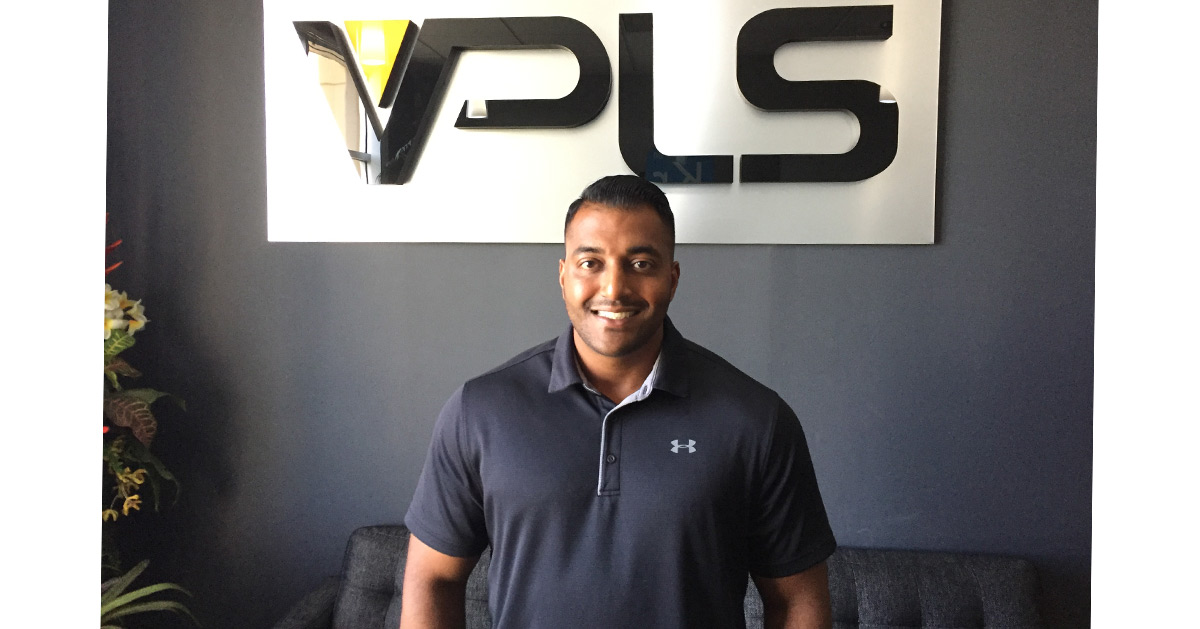 VPLS: What motivated you to join the military?
AH: "I was actually born in Pakistan with my twin brother who was diagnosed with down syndrome as well as two holes in his heart. Seeking better medical practices, my family came to the U.S. in 1998. When we arrived here, through various government funded programs, my brother received the best treatment that he possibly could have. Throughout all of this, I always felt like I wanted to give something back to the nation that did so much for my family and that way was through the military."
VPLS: What inspired you to enlist for the Marines?
AH: "Well, because the Air Force and Navy office were always closed. But in all honesty, a Marine recruiter came up to me and asked me what I valued. I told him job security, financial security, and camaraderie. He then broke down each value I chose and explained how it relates to the Marine corps and from that moment I was sold; I knew I wanted to be a part of this team."
After enlistment Ali's original plan was to join the Counterintelligence ranks of the Marines hoping to then join the Covert Operations team (as the next James Bond). However, a last-minute seat to boot camp was available and Ali wasted no time jumping on the opportunity. 24 hours later, he was on his way to boot camp for 12 weeks with the hopes of now becoming a Cyber Operator for the United States Marines. After the completion of boot camp and combat training, the next step for Ali was to take on Military Occupational Specialty (MOS) School to become a cyber operator. He spent a few weeks at Camp Pendleton and some time at Twentynine Palms where he then graduated from Communications School doing Cyber Administration specializing in Windows Servers, as well as Cisco routers and switches.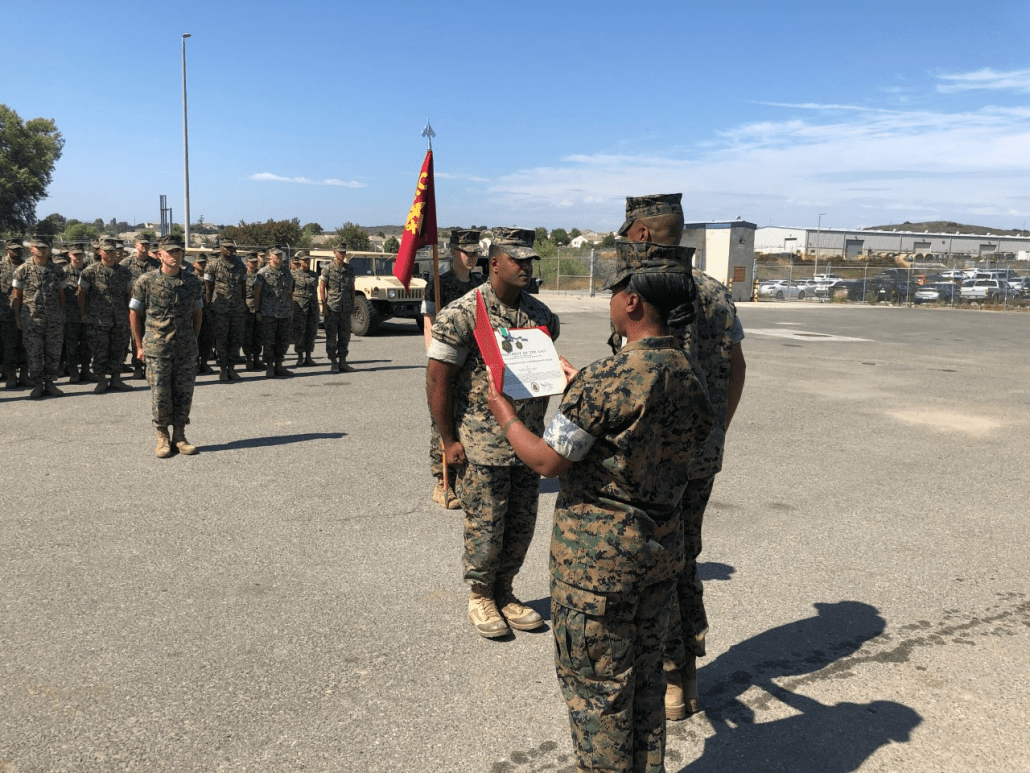 After graduating Comm School, Ali was sent to Okinawa, Japan where he spent a good portion of his service time. He describes it as a beautiful island off the coast of Japan, rich in diversity. He also admires the fact that it is also an integral part of history for the WWII island hopper campaigns. Okinawa will always hold a special place in his heart with that being the birthplace of his first child. The other places Ali has been stationed at included Thailand, Philippines, Australia, South Korea, and Iraq. Additionally, Ali is proud to have contributed to the humanitarian efforts for many of these missions.
Ali is most proud of his promotion to Sergeant. He ultimately ended his career as a Staff Sergeant; however, it is when he acquired his Sergeant rank is where he truly believes he took his biggest step in his journey as a Marine. He explains it as this; "I was now in my first supervisory role now taking the first few steps in becoming the subject matter expert in cyber operations. Marines were now coming to me with their professional problems, technical problems, educational problems, and personal problems. In this position, you really can have an impact on younger Marines by the way you lead and in turn by the way you mentor."
End of An Accomplished Era
After eight years of serving in the Marines, Ali knew it was time to settle down with his family. Having his son now starting kindergarten, he wants to be able to experience being a dad to the fullest. He is very proud and excited as he can now coach his son on his first football team. Ali celebrated this new chapter in life with an emotional and heart-felt send–off thrown by the Marines he worked with for many years.
Ali was honored with the Navy Commendation Medal, an award that recognizes sustained acts of heroism or meritorious service. He attributes this award to his dedicated unit as this was his first unit as a Staff Non-Commissioned Officer whose responsibility was to help lead his team successfully with proper guidance and tactics.
From the Military HQ to the VPLS HQ
Ali has now joined the VPLS team as a Senior Systems Engineer. Ali was excited to work at VPLS especially because we are an MSP. As an experienced VMware administrator, he could not wait to work on cloud-based projects. He explains that the transition from military to civilian life can be challenging and many veterans feel a deep sense of loneliness since they are no longer surrounded by their comrades. However, Ali has come to find that this is where VPLS is unique; "The people here really interact with one other, cracking jokes, talking tech, and reaching out to me to help. It has definitely made my transition a lot easier."
VPLS: Were you more nervous first day at boot camp or first day at VPLS?
AH: "Honestly, I wasn't nervous at VPLS and that's because of what the Marines taught me: Maintain bearing, maintain posture, maintain composure; three components of being a leader in the Marine Corps."
VPLS: What do you wish civilians understood about the military?
AH: "When people take the time away from their lives to say thank you for your service, it really does make a difference in my life. It not only makes me proud of the time I served, but it makes me want to thank them for their support."
Ali, from all of us here at VPLS, we want to thank you for your service. We are grateful for what you have done for our country and excited to see what you can do for our team.
Read More from this Author
If you enjoyed this article, you'll probably like: