August 2018 | VPLS Monthly Newsletter

VPLS Highlights for August 2018
As summer slowly transitions into the fall season, there was no such slow-down with the VPLS team this past August! From celebrating a team player's outstanding performance to sprucing up an east coast data center to honoring a manager's dedication to his job; it's easy to see why this team was still on fire even though temperatures outside were cooling down! Come see why August was a such a HOT month for the VPLS team by checking out our monthly recap…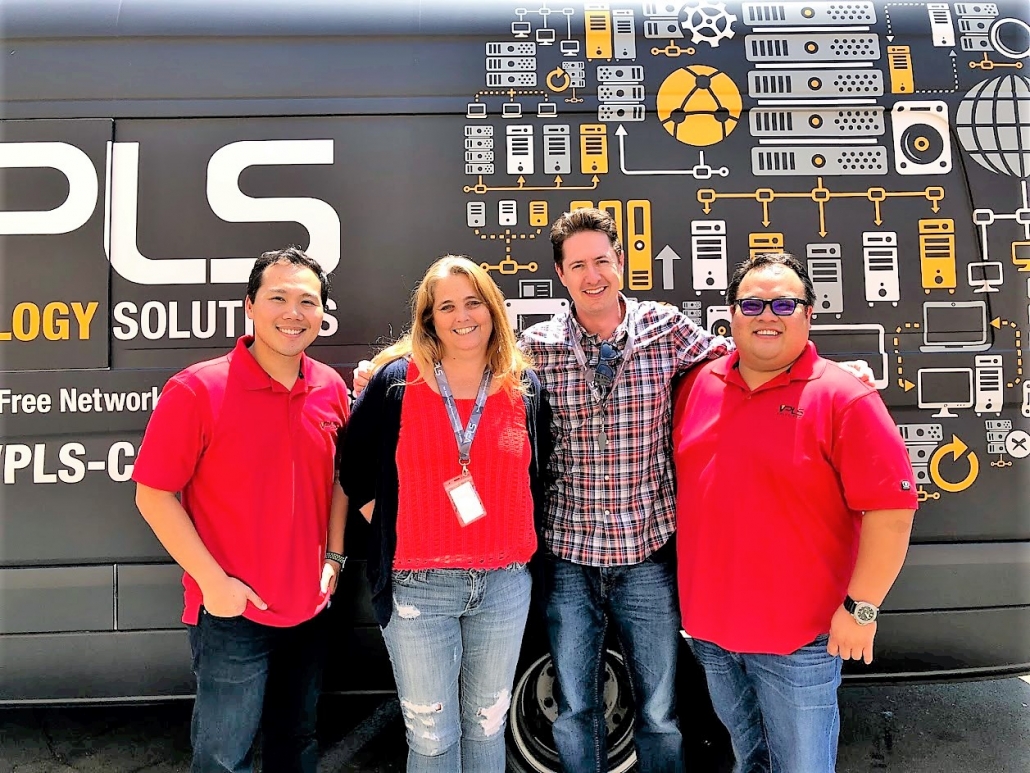 VPLS Recognizes Greatness in Character: July 2018 Employee of the Month Kate Bisaillon!
VPLS sincerely appreciates a team member who takes the initiative to lend a helping hand around the office without being asked. This is why Executive Assistant Kate was named Employee of the Month for July 2018. Kate plays an important part in the day to day operations at VPLS Solutions. She handles all forms of communications with utmost professionalism in addition to ensuring all shipments are sent and received in a timely manner. She is Co-Founder John Minnix's right hand and she steps in to take care of his correspondence when he's not available. Congratulations Kate! Your award is well-deserved!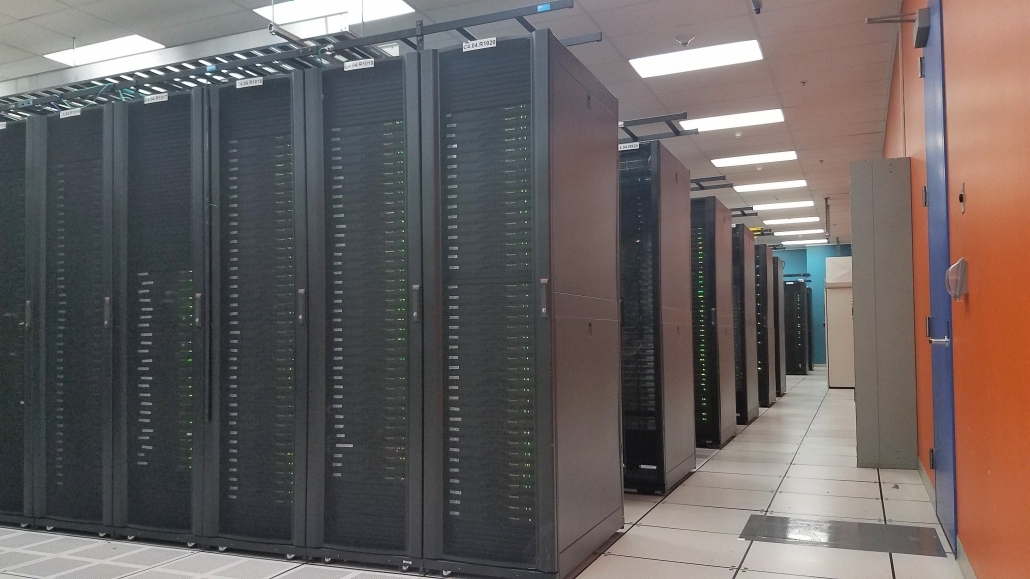 VPLS Upgrades East Coast Data Center: The Second Coming of Virginia Data Center!
A major project at VPLS calls for the entire team to be unified as one! Currently, VPLS is refurbishing the data center (IAD2) located in Ashburn, Virginia, in order to expand company presence on the East Coast as well as to better cater to data center users by providing additional services including Disaster Recovery as a Service (DRaaS), cloud hosting, along with increased bandwidth and storage. To ensure a smooth execution during this renovation, every team involved, internally and externally, is in constant communication with one another (while fulfilling their own assigned tasks) to help move the project forward as a whole. The team spends numerous hours configuring, testing, modifying and retesting the necessary equipment to properly prepare for the project. Being the reliable and supportive team that VPLS stands for, every single team member is committed until completion, turning this project into an opportunity to actively put the company's core values into practice.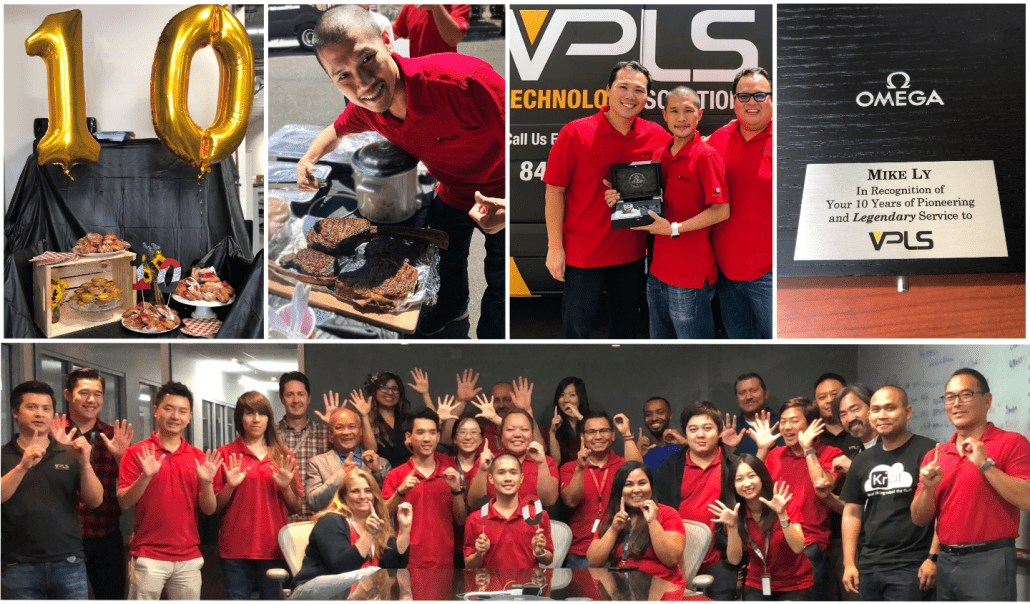 VPLS Appreciates Loyalty: Celebrating Mike Ly's 10-Year Anniversary!
It always very special day here at VPLS when we have the honor to welcome another team member to the 10's club; General Manager Mike Ly! Mike is a key player to the company; he loves his job and he does it so well! His personable customer service skills and seasoned technical skills are vital to maintaining some of the company's biggest clients. Mike drives his team with result-oriented leadership while maintaining his humility as he assists in all areas regardless of his demanding schedule. Mike adds tremendous value to the team and VPLS could not be more grateful to have him! Thank you Mike for your loyalty and workmanship to the company! Cheers to many more years to come!
We hope that you enjoyed reading our company highlights for the month of August. We will continue to share more of our favorite moments in the months to come, so please stay tuned!

If you want to keep up with the latest security trends and other IT related products and services, please visit the VPLS blog and stay current with the latest news!
Don't forget, VPLS Data Centers are uniquely situated in the heart of technology centers around the country and safeguard performance, security, reliability, and offer peace of mind for users, so contact us today!
Read More from this Author
If you enjoyed this article, you'll probably like: