What's New in
Veeam Availability Suite v10
The next generation of backup is here! Now, keeping your data secure, extensible, and available has never been easier.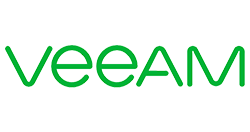 Customers need a ready solution for their investments today that is also equipt to handle tomorrow's needs — across any environment or application. Veeam provides an intuitive backup solution that just works. Fully software-defined with intelligent app awareness, Veeam Availability Suite v10 ensures granular and verified recovery of all critical assets.
In this short on-demand video, VPLS and Veeam cover the next generation of backup features, including: 
Fill out the form and we'll send you a downloadable version of the whitepaper.
Almost there, just a few more details