Watch the On-Demand Video
What's New in Veeam Availability Suite v10
Today, customers need a solution that simply works for their investments now and is ready for future needs — across any environment or application. Veeam provides an intuitive backup solution that just works, that is fully software-defined and with intelligent app awareness, ensures granular and verified recovery of all critical assets.
Watch this video by VPLS and Veeam that covers the next generation of backup which features availability, portability, and extensibility for your data.
Learn to back up your enterprise for what's next with new Veeam Availability Suite v10, which includes:
Seriously powerful, modern NAS backup at scale
Immutable S3 object storage that keeps data safe and ransomware out
Multi-VM Instant Recovery
and much more!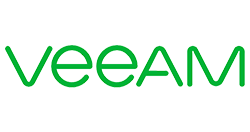 Almost there, just a few more details