Top 6 Reasons to Use Cloud Backup as a Service​
How an effective cloud backup strategy can streamline your business while reducing overhead costs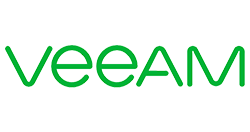 In today's world of exponential data growth, it is more important than ever to have systems in place that maximize backup speed while allowing you fast and easy access to your data.  An effective cloud backup service meets modern requirements for business continuity, availability, data protection and regulatory compliance.
Download this report from Tech Target to learn the top 6 reasons to use cloud backup as a service, including:
Fill out the form and we'll send you a downloadable version of the whitepaper.
Almost there, just a few more details