Take Control of Your O365 Data​
60% of sensitive cloud data is stored in Office documents,
yet 75% of that data is NOT backed up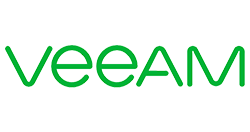 In today's world, we have a habit of pushing everything into the cloud without thinking about whether that data is backed up.
Many business continuity or disaster recovery plans start with protecting key databases and other mission-critical applications. However, the unstructured data generated by SaaS-based products, such as Microsoft Office 365, is starting to grow faster than traditional database information and can have just as critical of an impact when lost or destroyed.
In this latest analyst report from 451 Research, learn why backing up your Office 365 data is of utmost importance, including:
Fill out the form and we'll send you a downloadable version of the whitepaper.
Almost there, just a few more details