Evolving Your Data Protection Strategy
Data Protection Across the Multi-Cloud
Developing a data protection strategy is essential for today's modern businesses. Data loss is expensive: the average cost of data loss is $21.8M and 60% of US businesses experienced a cyberattack in 2020 that resulted in data loss and unplanned downtime.
Today's businesses are supporting a growing number of digital transactions—and increasing their chance of costly data loss. So, what can businesses do?
Learn how to protect your data across any app and any cloud with Veeam and VPLS. Watch this on-demand video to discover how you can apply data protection to your business across the multi-cloud.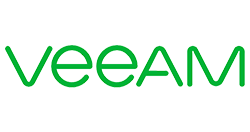 Almost there, just a few more details