Veeam Backup for Microsoft Office 365 Data
Did you know that data backup and safety aren't included in your Office 365 subscription? That's why O365 data–from Exchange Online, Sharepoint Online, One Drive for Business, and Microsoft Teams–is vulnerable to ransomware, accidental deletion, internal security threats, and more.
The loss or inaccessibility of this critical data would cause major setbacks to your business.
Watch this on-demand video presentation to learn how Backup for Microsoft Office 365 can address this challenge. During the presentation, you'll learn how Backup for Microsoft Office 365:
Eliminates the risk of losing access to business-critical data
Allows for quick recovery of individual items
Enables eDiscovery of Office 365 data to meet legal and compliance requirements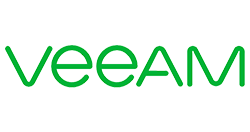 Almost there, just a few more details