Integrated Threat Protection with the Fortinet Fabric
Join this tech refresher where we'll uncover critical recommendations to help you develop a security framework to address today's cyber threats.

Evolving working environments and increased reliance on personal device usage has opened the door to increased cyber threat activity, including ransomware, phishing, and exploit attempts of IoT devices. Learning about these cyber trends can help today's IT teams evaluate and update current security measures to ensure that these attack vectors and strategies are properly protected against.
Watch this on-demand presentation and discover critical recommendations and countermeasures to help you address these growing cyber threats, including:
Almost there, just a few more details
Recipients acknowledge that their organizations may have compliance policies relating to their employee's authority to accept things of value, and that it is the attendee's responsibility to manage compliance with his/her organization's policies. Employees of the U.S. federal government, U.S. state/local government, public higher education institution, or any private or public K-12 educational institution, or library are not eligible for the delivered lunch offer.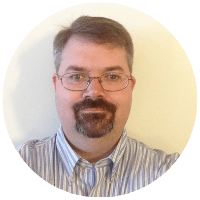 Fortinet Systems Engineer
Ben has over 15 years of information security experience, with the last four years being in sales engineering. Notable career highpoints include working in Flight Operations at NASA/JPL supporting rovers on Mars and providing content protection for Star Wars and Marvel movies.
This video is a must-watch for IT professionals who oversee cybersecurity initiatives or whose team can benefit from cybersecurity best practices.
Have questions? Please contact [email protected].