Balancing IT Costs, Control, & Flexibility with HPE GreenLake
For many organizations and teams, the lure of public cloud has been the speed and ease with which new applications can be delivered. 
However, getting that same experience on-premises has been elusive. Organizations still deal with siloed, inconsistent experience across their hybrid estate, and lack control and visibility into the costs and risks across their enterprise.
Learn how HPE GreenLake brings the cloud experience to apps and data everywhere.
Simply fill out the form to watch the on-demand presentation and access the slide deck!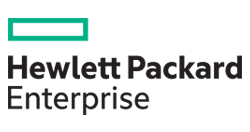 Almost there, just a few more details