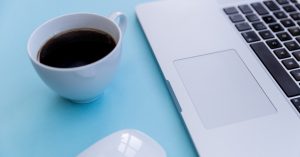 Brewed Awakening: Palo Alto Networks' PA-400 Series
For many IT security personnel, the worry of waking up to their CEO (or worse, Twitter) telling them that something has gone seriously wrong stops them from getting a good night's sleep. But it doesn't have to be this way.
Join VPLS and Palo Alto Networks for a "Brewed Awakening" virtual coffee and learn how to turn a nightmare scenario into a dream process.
Palo Alto Networks' PA-400 Series is the latest group of high-performance desktop firewalls from the security leader. Purpose-build for SMBs and Enterprise branches, these new 2021 Palo Alto firewall models take performance and protection up a notch, all at a reasonable price.

*First 120 qualified registrants will receive a gift card. Must register no later than 5:00 pm PT the day prior to the event and provide company name & email to qualify for the gift card.
VPLS employees, Arrow employees, and partners are not eligible for gifts. VPLS retains the right to fulfill gifts at our discretion. Government employees are exempt from the gift card.
Registrants acknowledge that their organizations may have compliance policies relating to their employee's authority to accept things of value and that it is the attendee's responsibility to manage compliance with his/her organization's policies. Employees of the U.S. federal government, U.S. state/local government, public higher education institution, or any private or public K-12 educational institution, or library are not eligible for gift cards, per government gifting guidelines.
Blog Post
Virtual desktop infrastructure (VDI) helps remote employees access business information safely and conveniently. Learn more.
Read More »