Just in time for summer, VPLS is partnering with Aruba to bring you Summer Specs in Tech. This event will not only highlight central networking systems your business needs to help overcome operational and security hurdles, but also feature a free sunglass bar to pick out your favorite shades for the season.
We invite you to join to learn more about:
-Protecting users and networks by replacing static VLAN's and ACL's with policy-based automation, advanced threat intelligence, and AI-based device profiling
-Detecting and resolving issues before users notice them
-Centralizing networks to provide end-to-end orchestration and automation from branch to data center, wired and wireless LAN, to WAN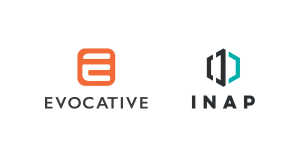 Announcements
Evocative, a global provider of Internet infrastructure, announces today its intent to acquire the majority of INAP's data center facilities. The acquisition will consist of 9 data centers, including colocation and related network services.
Read More »