Today's Colocation Provider: More than Just A Landlord
What clients today actually want from their colocation service provider
Colocation has undergone a large change in the last 18 to 24 months—and this wasn't due just to the COVID-19 pandemic. Speaking from first-hand experience, what I have observed is a shift in the ancillary services that clients are seeking from colocation service providers: customers no longer solely want to buy space and power from a high-tech landlord. Instead, today's clients depend on a colocation provider to be a trusted IT partner who can safely navigate them through the development and deployment of their IT infrastructure.
One of the reasons for this shift has been the influx of younger technical talent coming into this field who have grown up in a cloud-centric world. Many lack the practical experience required for the physical hardware installs necessary for internet technologies.
This limited understanding of deploying physical infrastructure has made it harder for companies to justify building out their IT infrastructure with their in-house talent. Instead, they choose to take advantage of the cost savings provided by colocation versus standing up their data in the cloud.
What the Shift in Business IT Looks Like
This shift in business technology needs has become readily apparent in our most recent conversations with potential clients. Some businesses were looking to migrate their core infrastructure out of the office and out to the edge. In contrast, others required brand new deployments to secure VDI instances as staff moved out of the office to work remotely for the pandemic.
A transformation is occurring in the relationship between colocation service providers and their clients. Now, customers not only require power and cooling for their infrastructure, but hands-on assistance from trusted IT partners to migrate, deploy, and install their equipment. This shift in the scope of work has transformed what was previously a passive role of a colocation service provider to a full-service IT project management and solutions provider.
VPLS has seen this shift first-hand. Throughout 2020 and 2021 alone, we performed eight projects that required the migration of over 75 racks of equipment, with zero equipment loss and no unplanned downtime.
Many of these migrations required us to transport client infrastructure from client offices, public clouds, and other data center facilities to our own. We've even partnered with an internet-centric client, who had in-depth security requirements, to complete the very first fully remote installation of their infrastructure in their 25-year history.
The Modern Colocation Service Provider
What colocation customers used to want was space, power, cross-connects, and cooling. Now they're looking for additional ancillary services not usually provisioned by colocation providers, such as project management, migration and installation services, hardware procurement, remote hands, and much more.
VPLS is not alone in our success. Today's companies looking for a successful colocation provider should seek those who adhere to the mandate: Plan the Work, then Work the Plan.
What that means is that the time spent on planning and preparation should exceed the number of person-hours actually needed to perform the move. This has been the case for VPLS for many of our client projects. We follow industry best practices of having the new physical footprints pre-cabled and the network running in advance, all while preparing extensive pre-migration documentation. Planning for and executing these cabling and containment best practices greatly benefit clients, for example, by ensuring that proper equipment exhaust isn't restricted, thereby maximizing the lifespan of a client's equipment.
This meticulous preparation is what allows projects to be delivered ahead of schedule continuously while maintaining the agility to adjust to changes that often come up due to the unpredictable reality of data center migrations.
The needs of today's colocation customer demand complete flexibility from their colocation service provider. Moving gear, proper rack and stack, and cabling are skills that we've mastered internally as colocation operators, but now clients require these services and are asking for more. If you're not going to accommodate this trend as a data center operator, you won't win business.
The Future for Colocation Service Providers
As a byproduct of living in a cloud-centric world, the complexity of today's IT infrastructure, and the lack of a developed workforce, we face a massive market shift. This shift means that colocation operators need to provide ancillary services themselves or partner with an ancillary service provider to effectively serve today's client base demands.
To thrive in this new market, colocation services providers need to bridge the gap between the underdeveloped workforce and the actual needs of the client's business. Our role is no longer about being colocation operators alone; instead, we need to transform into technology infrastructure operators.
Ultimately, as a modern colocation operator, you need to be a one-stop shop. The future of this business requires colocation service providers to be flexible, adaptable, and resourceful to effectively serve their clients while growing into the new mold cast by our rapidly evolving technological world.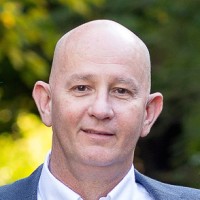 Read More from this Author
If you enjoyed this article, you'll probably like: