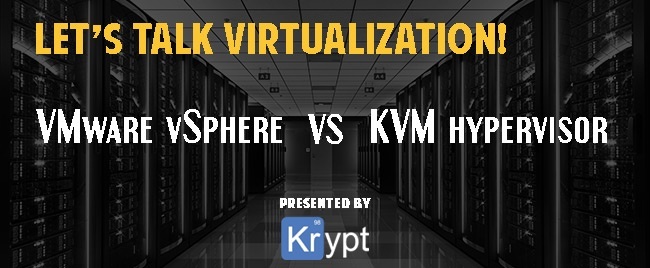 Krypt Presents: VMware vs. KVM
When you're talking about virtualization platforms, there are a number of choices you have, either from established vendors, or from open-source alternatives. VMware is one of the most popular choices for virtualization, because it offers the ESXi hypervisor along with the vSphere virtualization platform. Since the hypervisor provides the main part of any foundation for virtualization platforms, it needs to be considered very carefully when you're thinking about virtualization. One of the most popular open-source options is the Kernel-based Virtual Machine (KVM), which is one of the essential components of Linux. Below you'll find a description of these two alternatives, and it may help you to come to a decision on which one of them best suits your circumstances.
The VMware vSphere Platform
VMware ESXi is a bare-metal hypervisor which can be directly installed onto an actual physical server, for the purpose of consolidating your hardware. The virtualization technology included in VMware allows you to create and define virtual machines, which will help you to upgrade your infrastructure. With such an upgraded infrastructure, you would then be able to manage and deliver applications which can be either new or legacy applications. If you do choose to go with VMware vSphere, you'll have to manage virtual machines using VMware's control stack. There are a number of different licensing arrangement levels available to anyone wishing to go this route.
The KVM Hypervisor
KVM is a virtualization technology which is open-sourced, and it converts the Linux kernel into a hypervisor so that it can be utilized for virtualization. KVM provides an alternative to proprietary virtualization technologies, for instance those such as are offered by VMware. When you migrate to a KVM-based virtualization platform, you would then be able to fully inspect, change, and upgrade any source code which currently supports your hypervisor.
Since you have access to the source code, that provides you with the keys to the kingdom for any kind of innovation or enhancement which you can dream up. This means you can virtualize any of your traditional applications or workloads, and you can also establish a foundation for container-based workloads, as well as cloud-native workloads. One of the really appealing aspects of KVM is that it's built right into the Linux kernel, which means it will be extremely easy to deploy and to make use of.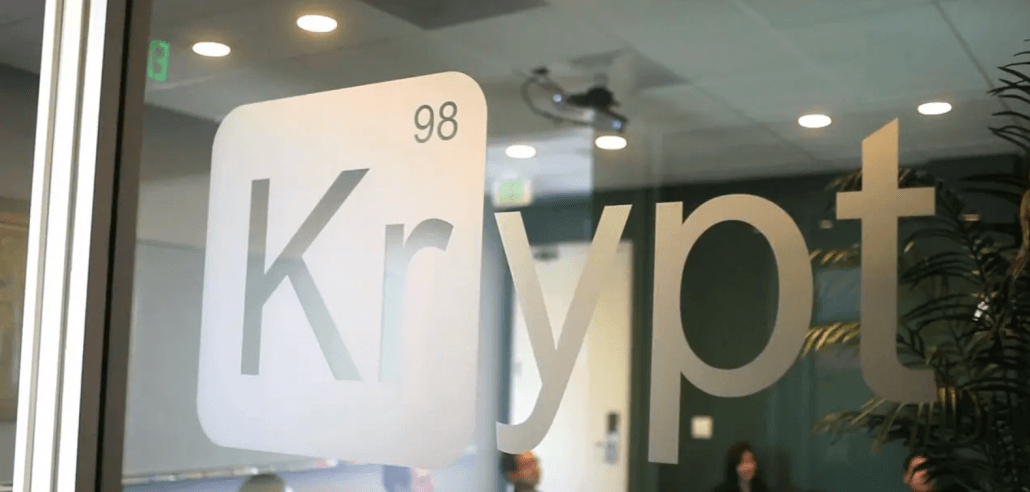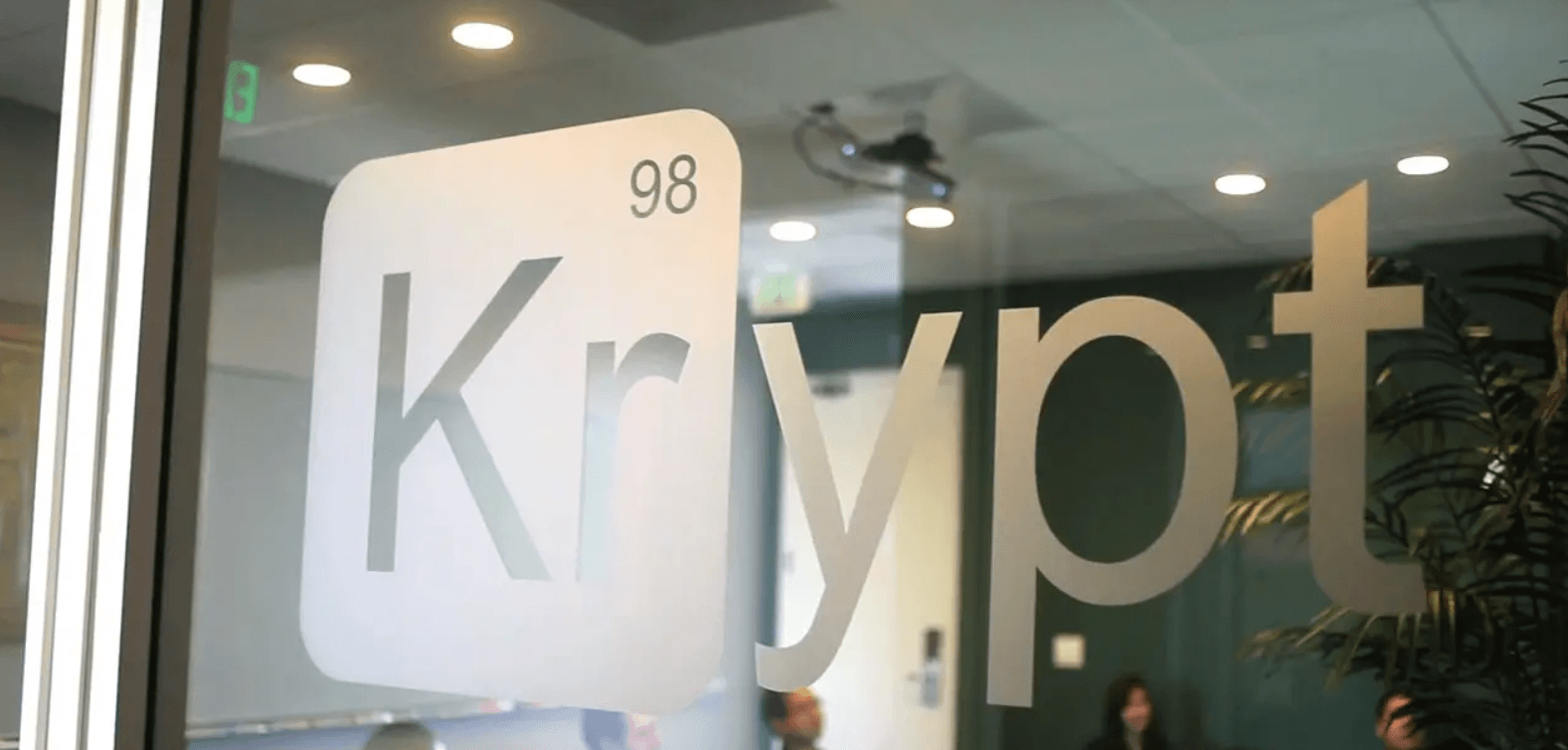 Why choose Krypt for your KVM needs?
Since KVM is one of the main components of Linux, it's only natural that Krypt would provide support for Linux distributions, for instance Ubuntu, Debian, CloudLinux, and CentOS. If you're a Linux fan, Krypt should be the company which you're working with for your dedicated servers and hosting service. You'll be able to manage your own cloud server using your Krypt account, because you'll have a totally functional console access for all KVM out-of-band features. Any high performance, high-bandwidth virtual cloud package offered by Krypt comes with a fully operational Linux Web KVM Console, which integrates perfectly with KVM, and can be used to achieve the utmost in performance from your server package.
To learn more about KVM and what it can do for your business, contact Krypt today!